Don't Stress. You've Got This.
Not sure about your housing choices or what might be the best fit for you? Many students feel pressured to sign leases for next year's housing early in the fall semester, so we want to provide information about your available options. We don't want you to be stressed about housing!
 
On-Grounds housing benefits include:
Online apartment or room selection:  Browse online to choose the apartment or room you want. Even after you apply for on-Grounds housing, you are not committed until you select a space and accept the agreement.

After you move in, you can use our online room change system to select a different room (as available), or to swap with another student.

Greater flexibility: Students who study abroad for one semester or become an RA are released from the housing agreement at no charge.

Easy finances: There's no security deposit, furniture and utilities are included, and charges are billed through your SIS account.

Electronic access: Your University ID card is your room key.
Virtual Information Sessions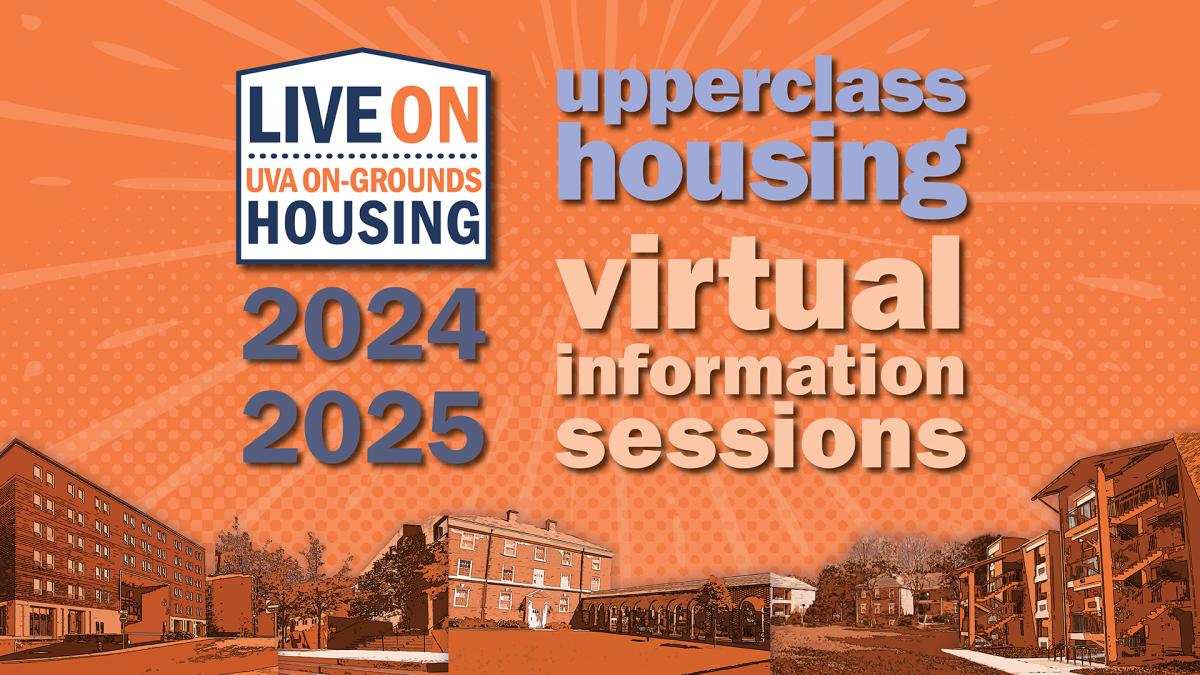 Topics Covered in Fall 2023 Virtual Housing Sessions
Watch the presentation videos we shared during our Fall 2023 virtual housing information sessions (below). And feel free to email us with housing questions at housing@virginia.edu.
Learn more
Students select on-Grounds housing in phases. The order for these phases allows upperclass students living on Grounds who want to return to the same housing area to apply for their housing first. If you are happy where you are, we want you to stay!
Next, we hope to provide rising second-years with the best opportunity to live on Grounds if they wish. The general order of housing application phases is below. If you have questions about where you may fit in the selection order, please email housing@virginia.edu.
Current on-Grounds residents returning to the same upperclass housing area
 
Residential college and language house application and selection process
Rising second-year students
 
Rising third- and fourth-year students who live on Grounds in 2023-2024
 
All students who do not yet have housing