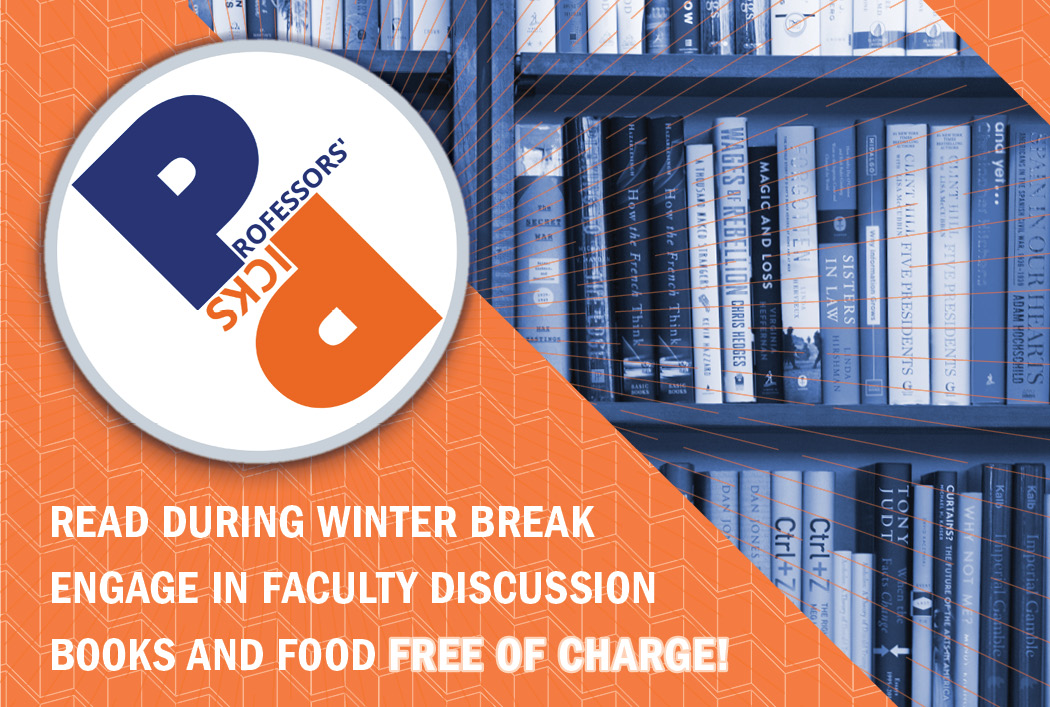 One of the unique benefits of living on Grounds is the opportunity to participate in the Professors' Picks program!
Professors' Picks is a unique, annual tradition that allows on-Grounds students to connect with professors and other faculty here at the University. Participants select a book to be read independently over Winter Break, and then discuss in late January with the faculty member sponsoring that read. All books will be provided free of charge, as will food during the group discussions.
To participate, all you have to do is:
Complete the online sign-up form (when available!)
Consider the book choices to see which one(s) interest you.
Find a discussion time that works with your schedule next semester, and click the "Sign Up" button to participate!
Pick up your book before the end of the semester—you will receive an email with further details once the books have arrived.
Read your book over Winter Break and be prepared to discuss it during your selected time.