How do I adjust my lofted bed?
Beds in first-year housing, residential colleges, and some upperclass on-Grounds housing can be lofted.
You can watch the video above to learn how to adjust the height of the lofted bed in your on-Grounds housing.
---
Preparing to adjust your bed
If you would like to lower or raise your lofted bed, you will need a rubber mallet.
At fall move-in, your RA will have mallets that can be borrowed. However, the supply of mallets is limited. If you know that you would like to change the height of your bed, and you have access to a mallet, we suggest that you bring it along with you to move-in.
At spring and summer move-in and throughout the year, mallets can be borrowed from the Housing & Residence Life front desk. Please email housing@virginia.edu or call 434.924.3736 for more information.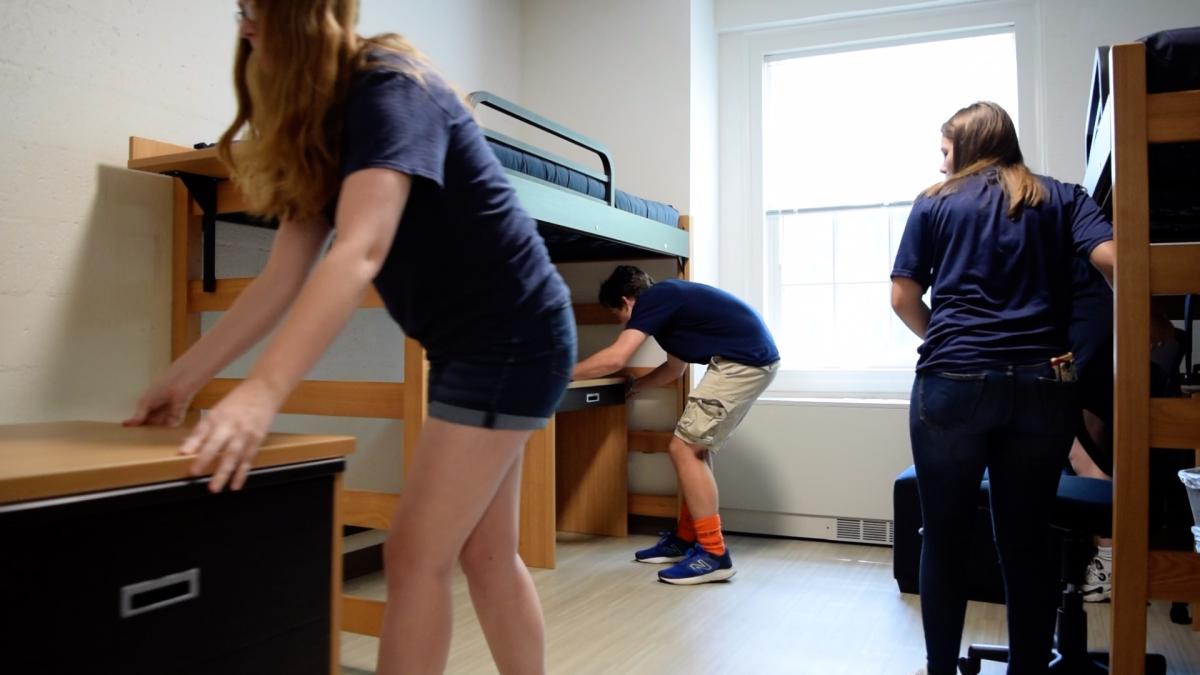 To change the level of your lofted bed, first remove all furniture that may be underneath the bed.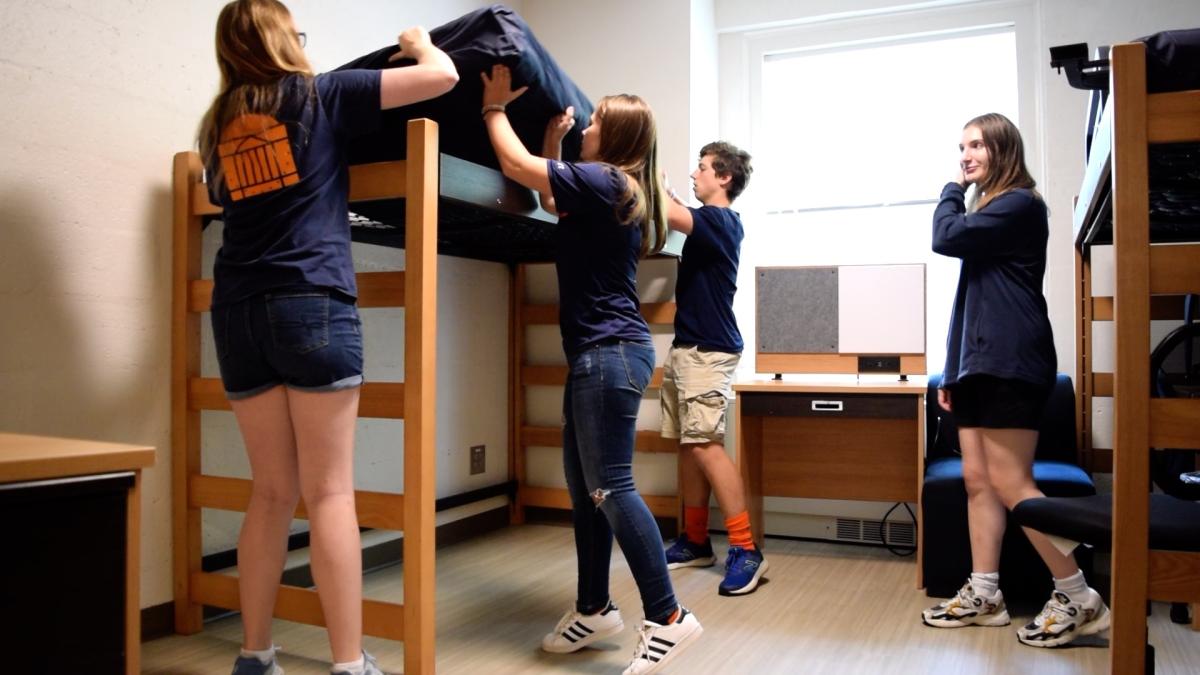 Next, remove the mattress from the bed and place it out of the way.
Moving the bed frame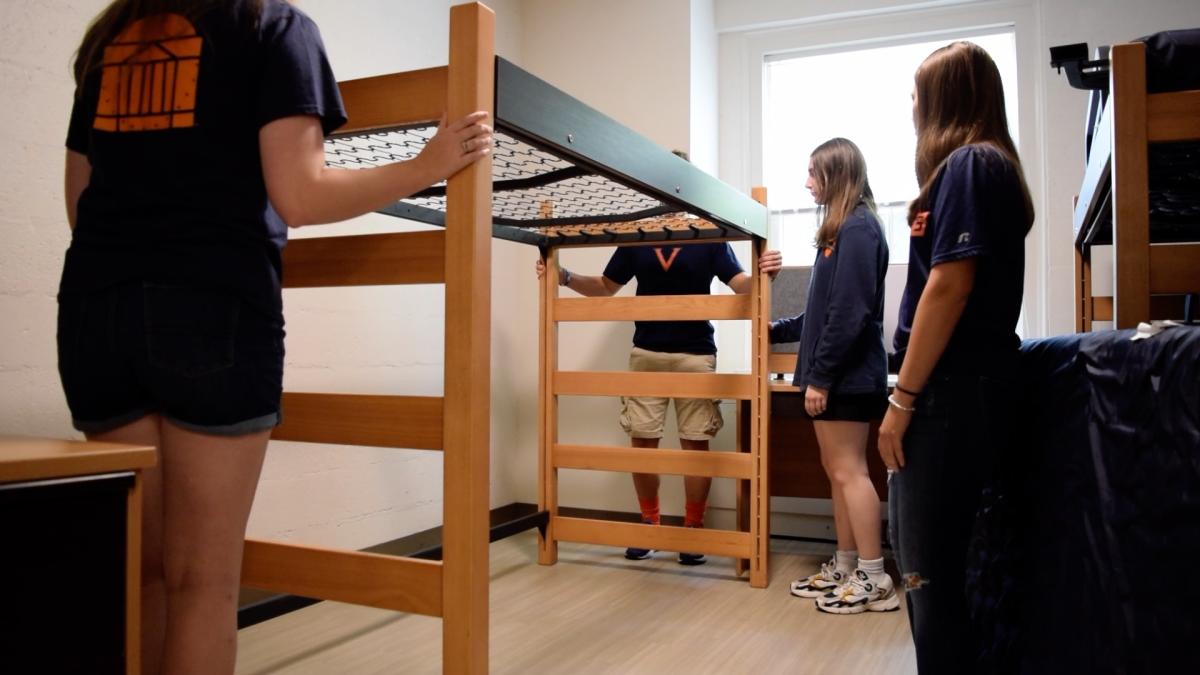 Then move your bed frame away from the wall so that you can access all four sides of the bed.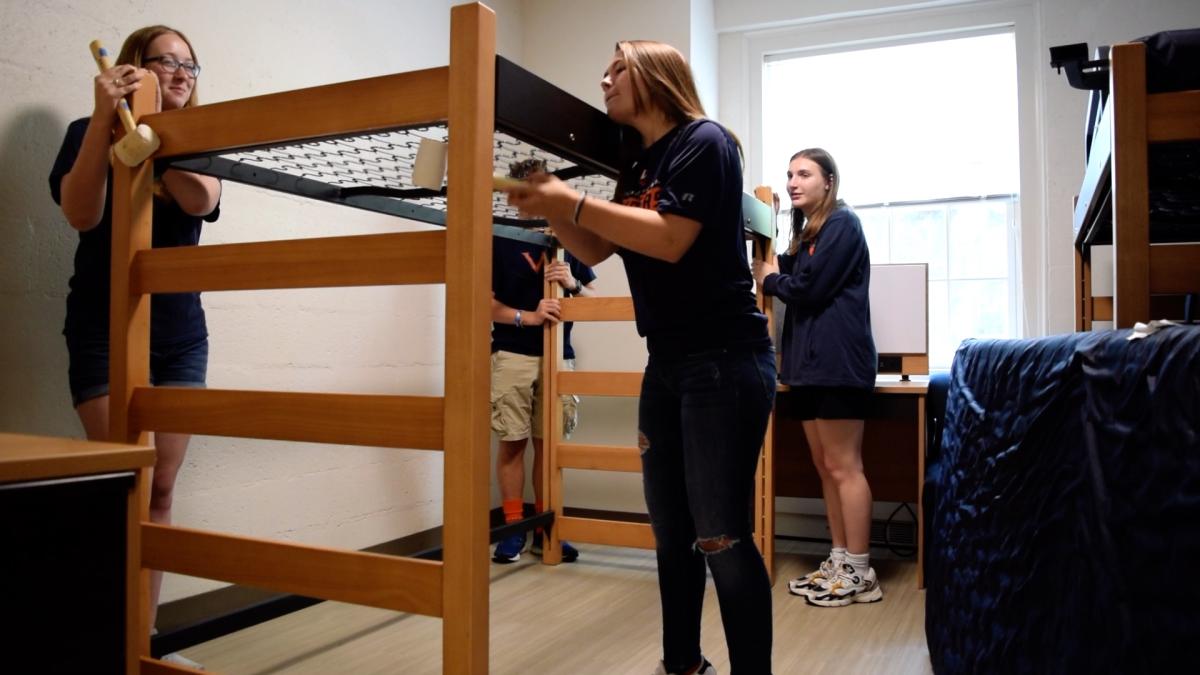 Making sure you have a family member or another student available to hold the other corners of the bed, use the rubber mallet to tap upwards underneath the metal frame at each of the four corners.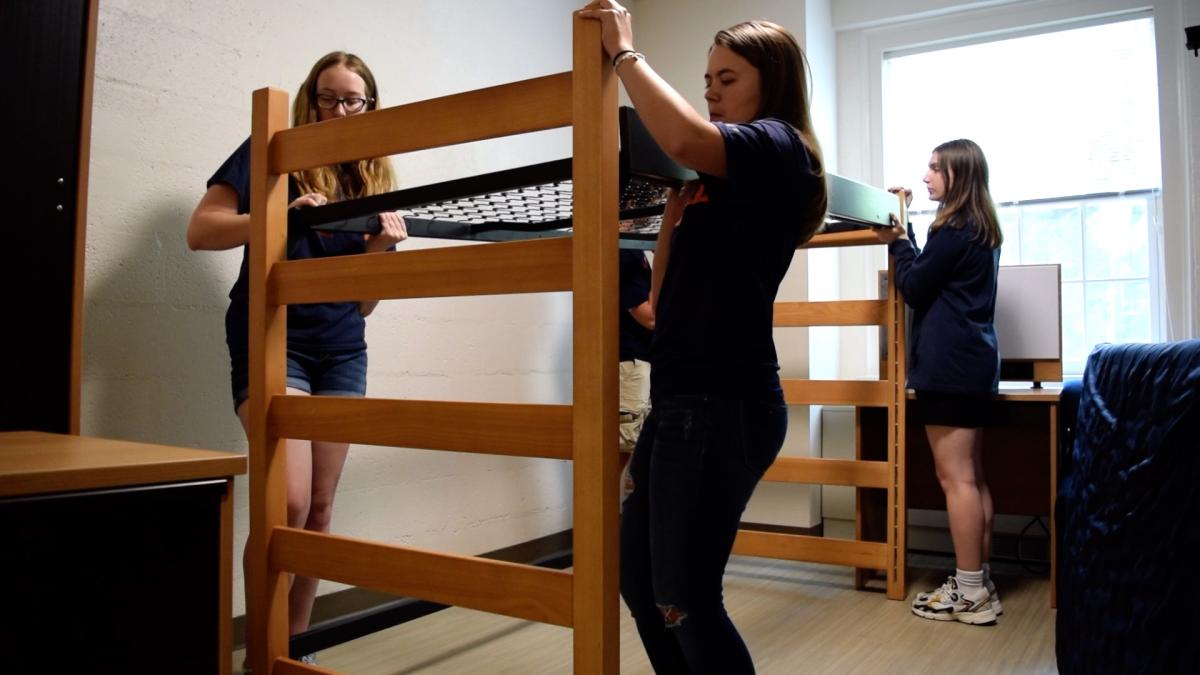 Once the frame is free, it can be moved to the new height.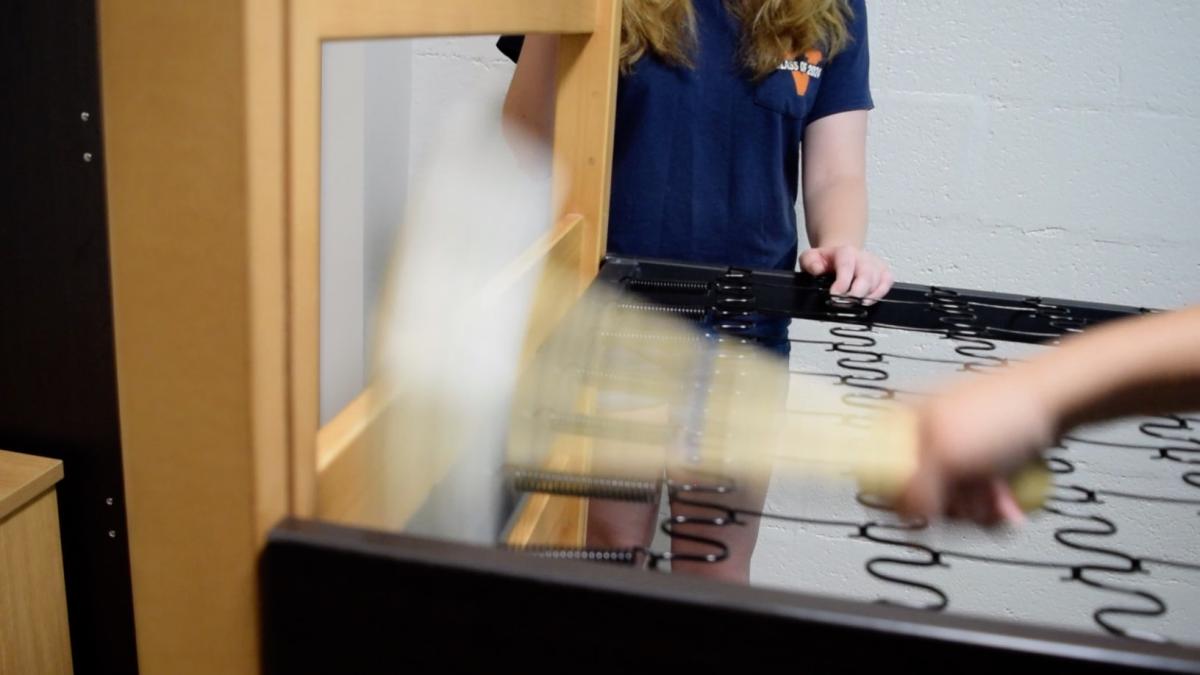 Then use the mallet to tap down on the top of the frame at each corner to hook it back onto the headboard, and then the footboard.
Finishing up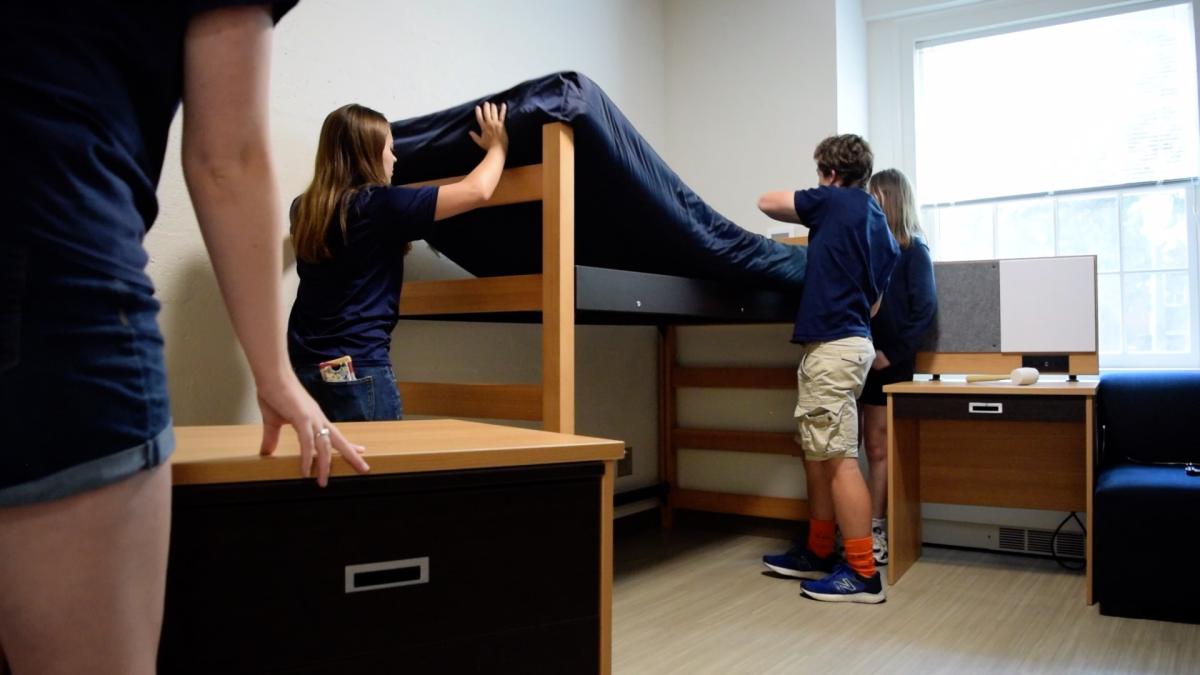 Finally, you can put the mattress back on the bed, arrange your furniture under or around the bed, and continue decorating your room.