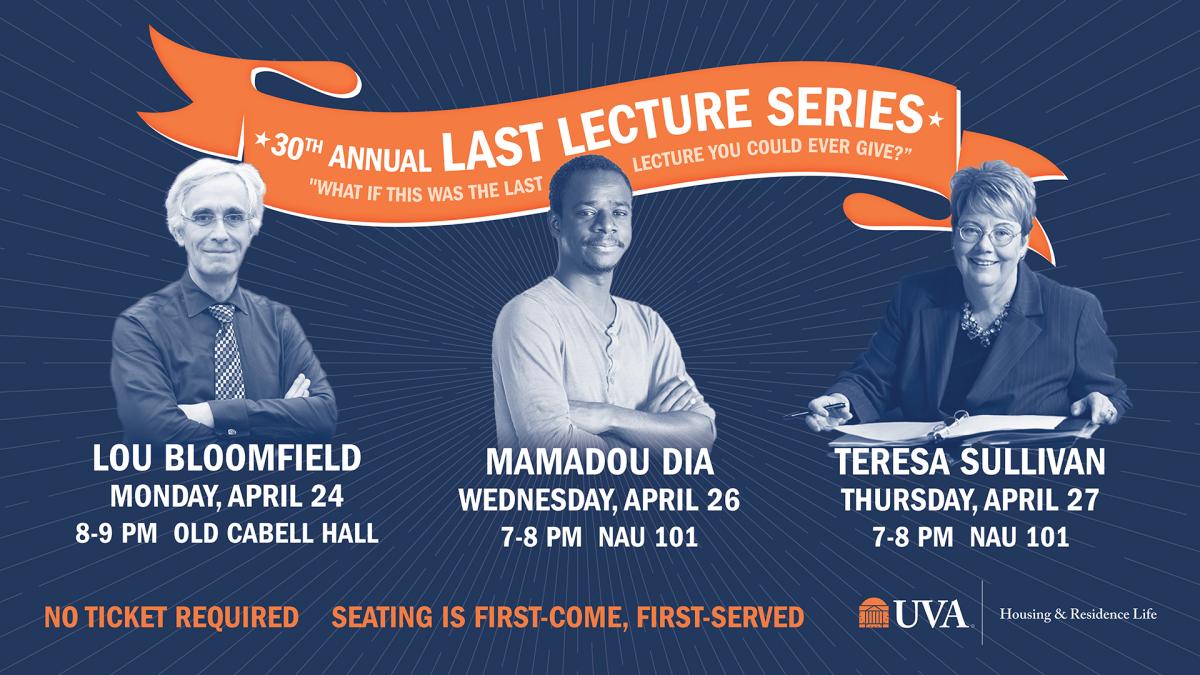 "What if this was the last lecture you could ever give?"
The Last Lecture Series is back! This 30-year-old tradition at the University invites UVA's finest faculty to present as if it were the last lecture they could ever give.
This year, we are proud to announce three lectures:
Lou Bloomfield
Professor of Physics
Monday, April 24 from 8-9 p.m.
Old Cabell Hall
Mamadou Dia
Professor of Media Studies
Wednesday, April 26 from 7-8 p.m.
Nau 101
Teresa Sullivan
Professor of Sociology, Eighth President of the University of Virginia
Thursday, April 27 from 7-8 p.m.
Nau 101
The lectures are open to all, with no ticket required and first-come, first-served seating (doors open 30 minutes prior to each lecture). This moving and longstanding event is not to be missed!