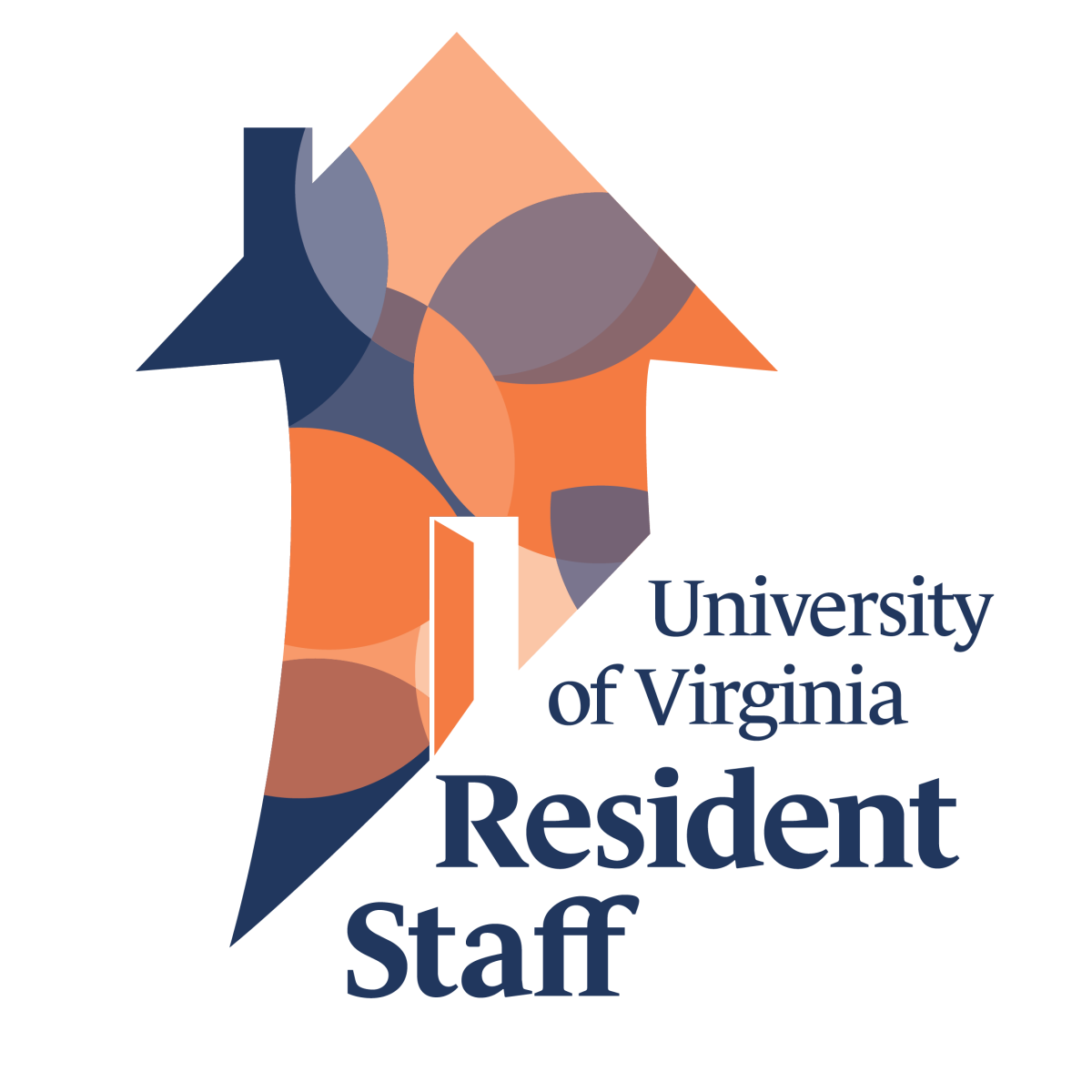 Why Join Resident Staff?
Housing & Residence Life Mission Statement

Housing & Residence Life, in conjunction with the Office of the Dean of Students and the Office of Business Services, works collaboratively to create inclusive, welcoming communities where residents are empowered to engage their potential as scholars and leaders through self-governance and participation in their residential community.
Every student living on Grounds has a Resident Advisor (RA) who lives within the residential community. RAs are supervised by a Senior Resident (SR) who oversees an entire building or residence area.
These student leaders are identified through a peer-driven selection process and committed to building strong communities that value the University's traditions of honor and student self-governance. From structured programs to informal peer advising, RAs and SRs support the physical well-being of students and their academic, social, and emotional development.
These 240 resident staff members are supervised and directed by undergraduate Co-Chairs who work with students and the Housing & Residence Life professional staff to develop the vision for the residence life program.
Learning Goals



Residents will learn what it means to live in and contribute to a residential community, through community standards, engagement in council, self-governance, and communication with roommates.



Residents will develop skills to engage in positive behavior and respect toward others in their community, as well as develop an understanding, appreciation, and acceptance of individuals different from one's self.



Residents will work toward greater resilience by focusing on emotional wellness and explore new ideas, new understanding, new skills, and their identity.



Residents will learn to develop effective communication, leadership, and teamwork skills, while having opportunities to build networks and partnerships to further enhance their career.
Learning Outcomes



Students will be able to:
identify their individual needs as it relates to shared living spaces.
Communicate their needs and hear the needs of others.
Successfully identify a key group of friends and play a role in the community.



Students will be able to:
Define Diversity, Equity and Inclusion.
Recognize differences, to be inclusive within the community.
Analyze different lived experiences' to develop an understanding of Diversity, Equity, and Inclusion.
Have the tools to reflect on their own experience, and draw on those of others



Students will be able to:
Articulate their identities and have an understanding of how identity impacts lived experiences.
Identify wellness resources at UVA and within the local community.



Students will be able to:
Recognize their personal values and academic interests.
Identify resources available to them at UVA.
Be best prepared for life beyond UVA.
RAs serve as mentors and role models, and are expected to act with the utmost responsibility and professionalism in accordance with their capability to impact all students living on Grounds. Therefore, RAs articulate and uphold University policies, including those in the Undergraduate Record and Housing Terms and Conditions. The Resident Staff program also supports student self-governance through interaction with the Honor Committee and the University Judiciary Committee.
For more information about the Resident Staff program, see the Resident Staff Facebook page and Instagram.