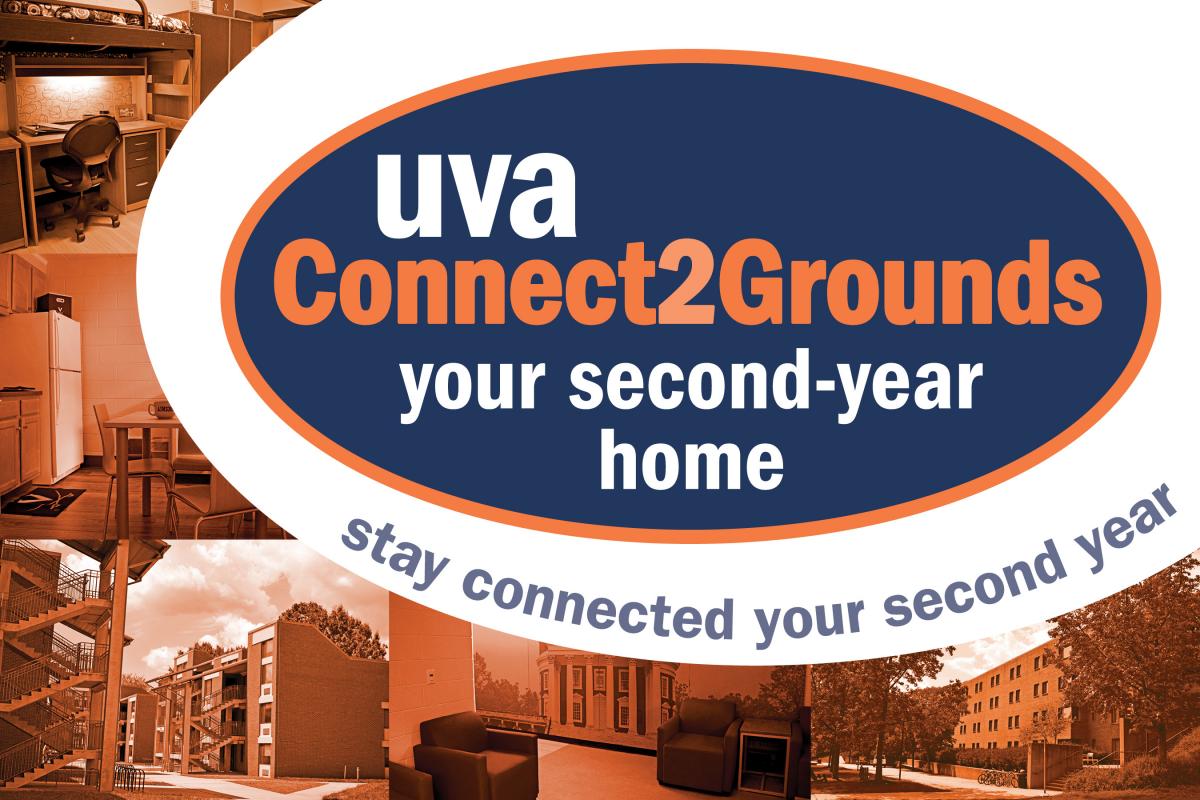 Be supported in community
Stay connected to Grounds in your second year
Connect2Grounds (C2G) is an residential program designed specifically for rising second-year students to support and enhance the student experience. C2G programs aim to build on the foundation of each student's first year, expanding academic development and connection to the UVA and Charlottesville communities through resources and networking.
To achieve these goals, second-year on-Grounds residents will help co-create new traditions as well as participate in CRG program offerings.
 
Connect2Grounds RAs: your go-to guides for your second year
To offer additional support to second-year students, Resident Advisors (RAs) in second-year areas will develop strong residential communities, getting to know their residents individually, plan events, and coordinate bonding activities that will not only be enjoyable but will prepare students to succeed at the University.
Second-Year Forecast
What can you expect from HRL as part of the second-year experience? Here's a preview!
Second-Year Signature Events
This Housing & Residence Life-hosted initiative will offer large programming events across Grounds that are both entertaining and educating! Programs will connect the second-year community to on- and off-Grounds resources and experiences.
Second-Year Scoop Newsletter
This e-newsletter specifically tailored for second-year residents will offer the latest information on programs, resources, and opportunities.
Questions?
If you have questions about the Connect2Grounds second-year residential program, please feel free to email Housing & Residence Life at housing@virginia.edu.