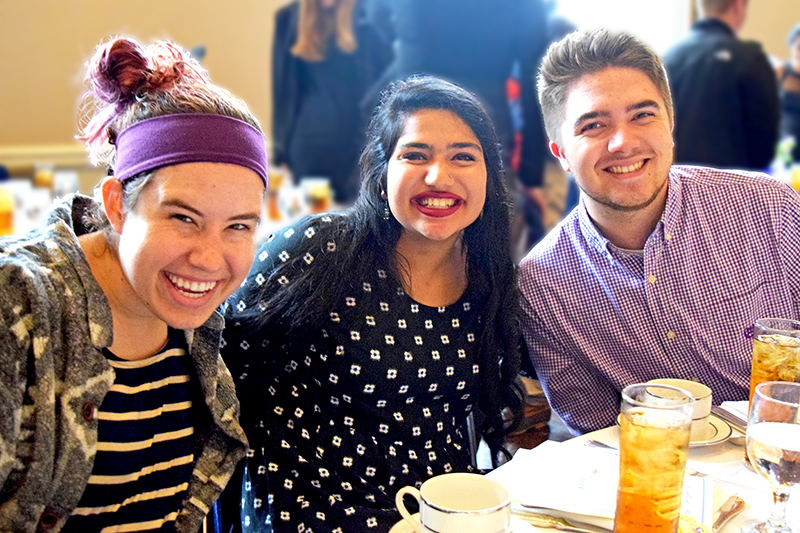 What is open housing?
Housing & Residence Life (HRL) welcomes students of all genders at UVA, with a goal of providing housing accommodations that are conducive to individual academic success. HRL offers an inclusive housing option, known as open housing, to students who wish to request roommates regardless of their sex or gender identity. We also offer individual assistance for students who wish to explore on-Grounds housing options that accommodate their gender identity or gender expression. When responding to requests for assistance, our staff will not ask for more information than is required to make an appropriate housing assignment, and all information will be kept confidential.
Please note: the open housing option is not recommended for dating partners.
Where is it available?
First piloted during the 2015-2016 academic year, open housing is available in all upperclass apartment areas (Bice, Bond, Copeley, Faulkner, and Lambeth) and to shared apartments in graduate student housing. Open housing can also be arranged within first-year housing areas and upperclass suite- or hall-style residences.
How do I apply?
To request more information about open housing, please contact us by emailing housingassignments@virginia.edu. Our Assignments staff will respond by phone or email to discuss your housing needs and provide information about available options.
Please note that in order to participate in open housing, your housing application must be received by the appropriate deadline, and all roommates and/or apartmentmates must mutually agree to the open housing assignment.
How do I learn more?
Answers to common questions about open housing can be found at our Inclusive Housing FAQ. Also feel free to email us at housingassignments@virginia.edu with your questions or to learn more.
Application Deadlines for 2023-2024 Housing
Returning Undergraduates applying to stay in the same residence area: November 1, 2022
Returning Undergraduates applying to live in upperclass apartments and JMW: January 20, 2023
Graduate Students: March 15, 2023 for returning residents; April 7, 2023 for new residents
Incoming First-Year Undergraduates: June 1, 2023
Incoming Transfer Undergraduates: June 1, 2023