Roommate Preferences Deadline, First-Year Housing
Monday, June 12, 2023 - 12:00pm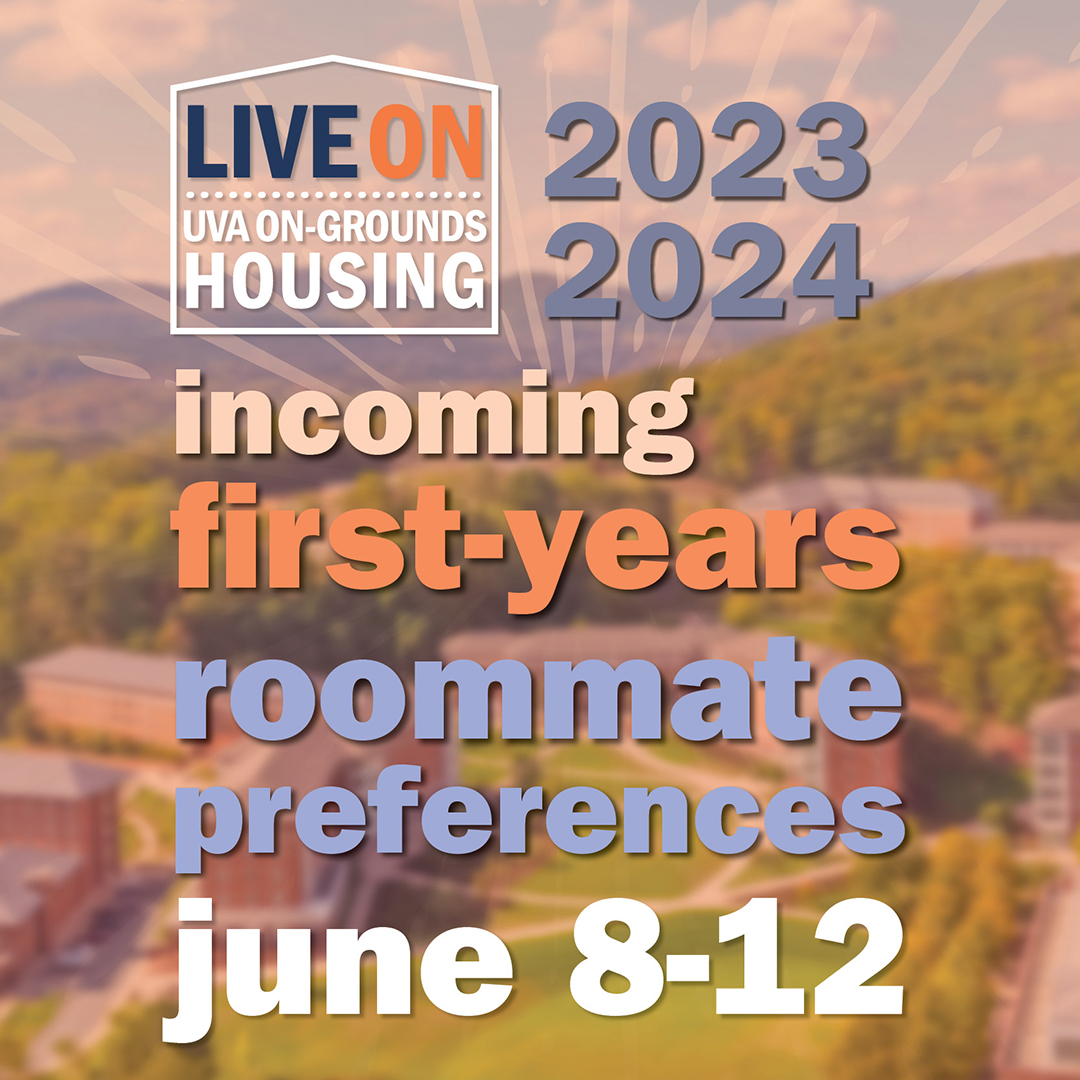 As you come to UVA, it's perfectly fine to room with someone you know or have just met. Roommate preferences can be completed from Thursday, June 8 at 9 a.m. to Monday, June 12 at noon. We strive to assign preferred roommates together, but not all requests may be possible.
To participate in the preferred roommate process, you must have submitted a photo for your University ID card. If you still need to complete this task, submit your ID photo to the UVA ID Card Office as soon as possible. It can take a few business days for our housing system to reflect that you've submitted your ID photo.
The Roommate Profile and Roommate Searching steps are completed between June 8 and 12 on your housing application at the housing portal. For more about this part of the process, you can watch our first-year roommate preferences instruction video. Also see our First-Year Housing Application Instructions webpage for a set of step-by-step text instructions on the roommate preferences process.
Remember, the process of searching for a roommate or creating or joining a roommate pair is completely optional. You can also opt to have your roommate assigned, which is an easy way to meet someone new. If you want us to assign a roommate to you, there's nothing more you need to do, and you don't need to participate in the Roommate Profile or Roommate Searching steps of the housing application. To learn more about this option, you can watch our video featuring students who chose a random roommate assignment for their first year.