Graduate & Faculty/Staff New Resident Application Open
Saturday, April 1, 2023 - 9:00am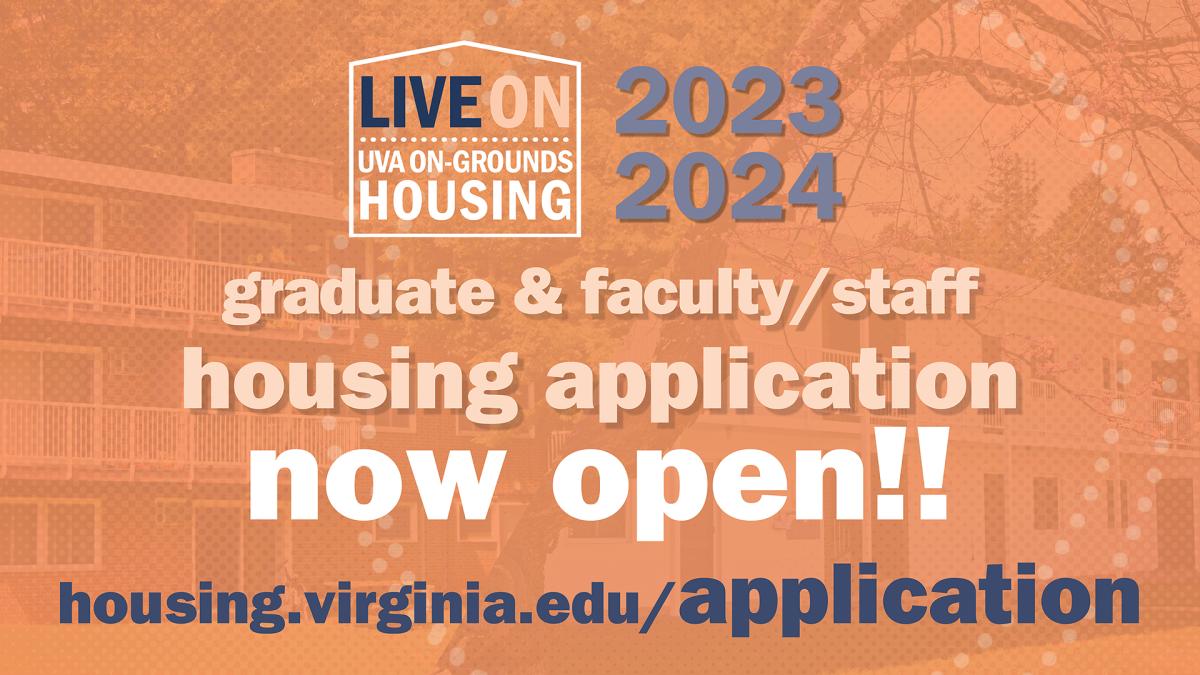 The application for new Graduate and Faculty/Staff residents is available on the Housing Portal beginning April 1. While the priority application deadline is April 7, the application is available online throughout the 2023-2024 academic year. The housing application covers move-in dates after July 1, 2023.
All applicants should go to https://virginia.starrezhousing.com/StarRezPortalX/. First-time GFS applicants should click the text link below the blue NetBadge Login button to "create an account and log in." Graduate students and new faculty/staff do not need to have an @virginia.edu email address, UVA computing ID, or University ID number to register or to apply.
For more information on the application process, see our Graduate Student Housing FAQ and Faculty/Staff Housing FAQ.