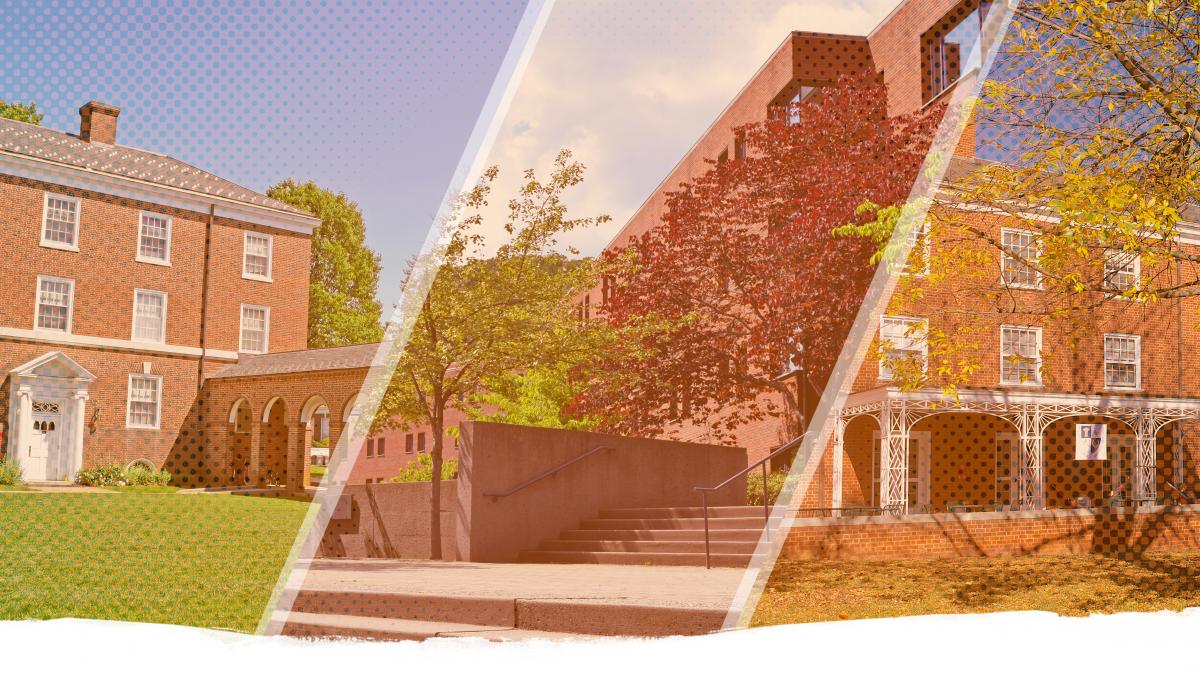 Learn to Live, Live to Learn
Unique on-Grounds living-learning communities, residential colleges mirror the ideals of Jefferson's Academical Village, where "shared learning infuses daily life."
Each of UVA's three residential colleges - Brown College, Hereford College, and the International Residential College - has Principals in residence, Faculty Fellows, strong student governance, and a distinct identity. Each college offers unique culture, benefits, and student-driven programming. Students describing the residential college experience mention dynamic faculty-student interaction, amazing leadership opportunities, great food, a strong sense of belonging, a home away from home.
Why live in a Residential College?
Residential colleges provide all the amenities and convenience of living on-Grounds while allowing you to:
forge connections with peers and faculty that make a big university feel small
participate in regular intellectual and social activities with faculty members outside of the classroom
live with students from all four class years and learn from their knowledge of the University
establish connections with residential college alumni that go beyond your class
participate in common dining and socialize with community members
How do I apply?
On the housing application, you may select one or more residential colleges. You will then see additional steps with specific questions for each program you choose. You must complete all application questions in order to be considered for the residential college(s) you selected.
If you are interested in being part of a close-knit community that allows for meaningful interactions with peers and faculty, the residential colleges might be the right place for you!  We encourage you to visit the page for each residential college to learn more about the communities, activities, and leadership opportunities available in this vibrant system.
Brown College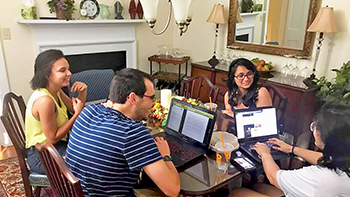 Established in 1986, Brown College was the first of the University's residential colleges, "living/learning" communities in which students and faculty live and work in close proximity to one another.
Learn more about Brown Residential College
Brown College housing details and amenities
Hereford College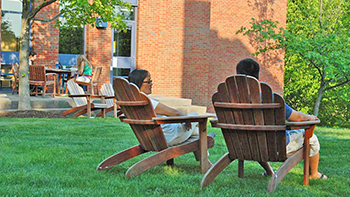 Students choose Hereford College for its active programming and events built around themes of sustainability and cultural diversity, and the spectacular grounds on Observatory Hill.
Learn more about Hereford Residential College
Hereford College housing details and amenities
The IRC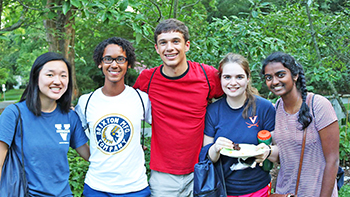 The International Residential College (IRC) is a vibrant and enriching community and the largest residential college at UVA, with more than 300 students - about 70% domestic and 30% international.
Learn more about the International Residential College
IRC housing details and amenities