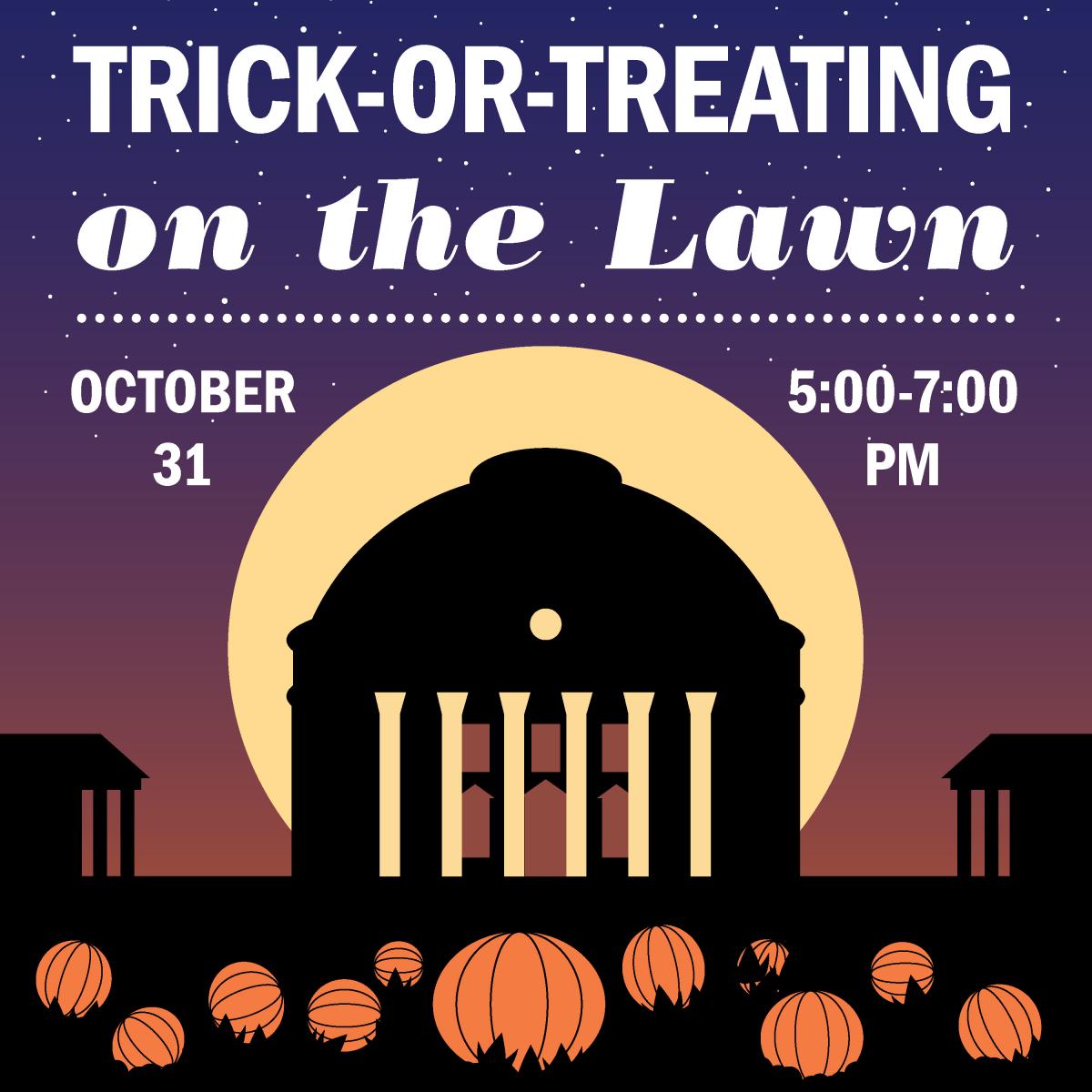 A longtime tradition established by students in the late 1980s, Trick-or-Treating on the Lawn is not only a highly anticipated event for the University each year, it is also open to and eagerly awaited by children and families from the local community.
This year's event will be held on Wednesday, October 31 from 5:00-7:00 p.m.
Trick-or-Treating on the Lawn 2018 Facebook event
Lawn residents and members of student organizations are stationed in each of the 54 Lawn rooms as well as the West Range to give out treats. All candy is donated and distributed by approximately 70 student groups and other organizations.
Hosted by Lawn and West Range residents and co-sponsored by Housing & Residence Life, the event receives additional support from the offices of Safety and Emergency Preparedness, Facilities Management, Parking & Transportation, and the University Police Department.