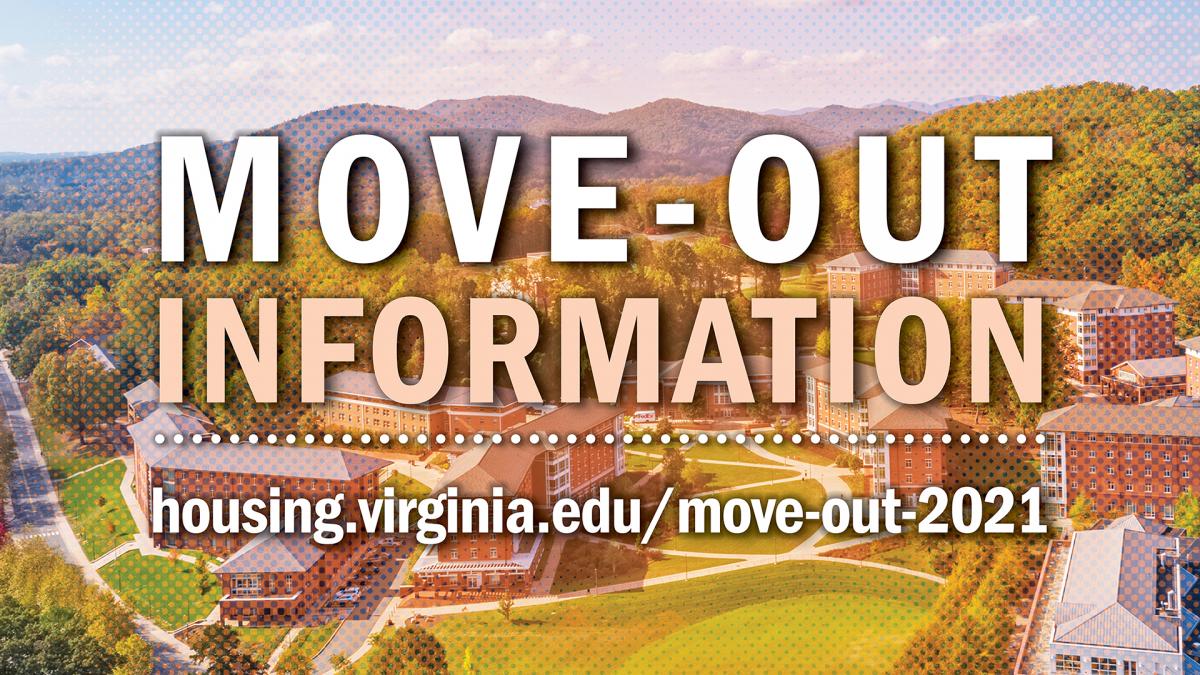 Summer's Almost Here
As the end of the spring semester is approaches, you'll find answers to your questions about moving out of University housing on this page.
---
Move-Out FREQUENTLY ASKED QUESTIONS
WHEN DO I NEED TO MOVE OUT?
I'm an undergraduate student. When do I need to move out?
All on-Grounds undergraduate residents (including both first-years and upperclass students) must move out within 24 hours of their last spring semester exam or by 5:00 p.m. on the closing date for on-Grounds housing, whichever comes first. If you are required to stay on Grounds beyond that time, you will have the opportunity to apply for Late Stay Housing. Depending on the dates and location of your late stay, a daily rate may or may not be charged.
I'm a graduate student. When do I need to move out?
Housing agreements end on May 31, unless you renew for an additional 12 months. Short-term housing extensions beyond May 31 for academic reasons may be requested by emailing housingassignments@virginia.edu but are not guaranteed. Residents on the Range typically move out by noon on the Tuesday following Final Exercises.
Graduate students living on Grounds will receive an email from Housing & Residence Life with graduate housing check-out and cleaning information.
See the Graduate Housing FAQ for additional details on graduate student housing.