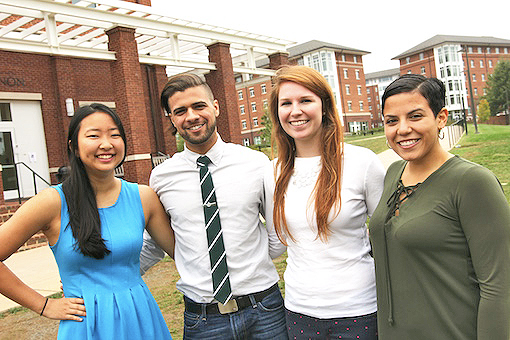 Help Create Community at UVA
Housing & Residence Life invites applications for Resident Advisor (RA) positions in the coming academic year beginning in November. Information sessions are typically held in October and November, and all with questions or who are interested in applying to the program are encouraged to attend!

2017 Resident Advisor Selection Information Sessions
Tuesday, October 17
7:00-8:00 p.m.
Wilson 301
Information Session Facebook event
Monday, October 30
7:00-8:00 p.m.
Wilson 301
Wednesday, November 8
7:00-8:00 p.m.
Nau 101

Have questions?
See answers to common questions about being an RA at our Resident Advisor FAQ. If you have additional questions, please email selectionsuva@gmail.com. Also like the Resident Staff Facebook page to keep in touch!
The University of Virginia is an equal opportunity and affirmative action employer. Women, minorities, veterans, and persons with disabilities are encouraged to apply. Students with a disability who desire accommodation in the Resident Advisor application process should email selectionsuva@gmail.com.